Asian and Japanese pictures & movies @ idols69.com @ page 1
Recently Added Movies Sets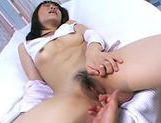 #
Featured model : Shoko Yokoyama
Shoko is a college girl. She is studying some medical classes but isn´t sure what she wants to do yet. SHe also works as a model in the Asian costume shop upstairs, Her favorite thing though, is lingerie modeling. She likes to tape it and keep it for home use and her boss lets her as long as she puts the lingerie part on the website. Her b..
50%
Movie size : 107 Mb
Movie length : 6:55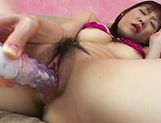 #
Featured model : Shoko Yokoyama
Shoko is an Asian model who enjoys working in the lingerie shop in the mall. They also have an adult toy store she works for and makes tapes for the web store they also run. She enjoys her job and the variety of things she gets to do. She is a highly paid model and enjoys the high life she gets with the job. Lots of dates, sex and hot guys all th..
50%
Movie size : 137 Mb
Movie length : 9:17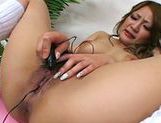 #
Featured model : Mai Miyama
Mai is a secretary for the Asian film company in the building next door. She comes in to the club a lot when she has to read the scripts and she wants a quiet spot to read. She comes in during the day and she has her perfect working spot where no one bothers her while she is working. She will get horny now and then and we have caught her on tape ..
50%
Movie size : 198 Mb
Movie length : 12:36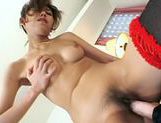 #
Featured model : Arisu
Arisu is a hot Asian model who loves modeling lingerie and showing off her pussy! She enjoys her toys and giving live broadcasts on the web. She has a site for this and it is very popular. The guys in the club will get her card when she visits so they can go to her site when she is on doing her live shows. She has a big fan club too and they meet..
50%
Movie size : 343 Mb
Movie length : 21:49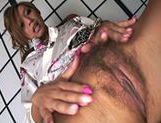 #
Featured model : Kei
Lovely Kei is dressed in a kimono for this odd party she is having. She has her cameras hidden so nothing goes wrong while she is with this odd group of guys in masks. She is masturbating with a few different dildos and they are only there to help her. It is definitely an unusual video in the sexy video business! She is one sexy Asian doll that i..
50%
Movie size : 204 Mb
Movie length : 13:45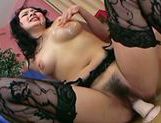 #
Featured model : Megumi Haruka
Megumi is a housewife who has gotten bored with staying home all the time and waiting for her husband to come home from his long business trips. She has started going out by herself and has hooked up with a couple guys who are taping her as she is using her dildos and they are getting her to suck them off. She winds up with a chest full of cum r..
50%
Movie size : 301 Mb
Movie length : 19:07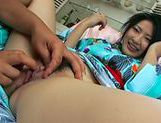 #
Featured model : Megumi Haruka
This is Megumi´s first video. She was a little shy at first so she didnt take her kimono off right away. She only let them open it to play with her pussy. Her partner is having fun with all the little pussy toys he has found and she is coming around. She was a bored housewife who decided to do something to relieve her boredom. She triesd out..
Megumi Haruka Lovely Japanese babe in costume fondles her ..
50%
Movie size : 319 Mb
Movie length : 20:14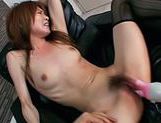 #
Featured model : Japanese AV Model
This naughty Asian chick is hving some fun with new toys her boyfriend bought. He runs a shop in the mall and he gets them all at discounted prices, then they report back on how they are and feel. She looks like she is enjoying them a lot! She can check them out after they are through on the video he is taking. He sells those in the shop too! She..
50%
Movie size : 174 Mb
Movie length : 11:02