Uncensored Asian and Japanese movies@ idols69.com @ page 20
Recently Added Movies Sets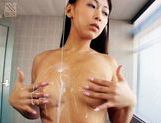 #
Featured model : Riona Sakamaki
You´d be a believer in milk doing a body good when you see it poured all over Riona Sakamaki´s gorgeous teen body here. It drips down across her big tits and goes right between her legs, soaking her already wet hairy pussy while she rubs it into her skin. It makes her ass look good as well, as she rubs her holes and spreads her milk cov..
50%
Movie size : 108 Mb
Movie length : 7:04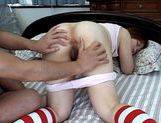 #
Featured model : Hikaru Hinata
This cute teen has had to hide her awesome round tits for years, but now that she´s legal, Hikaru Hinata can bust out for the world to see! This guy loves what he´s seeing not only when she whips out her tits, but when she takes her panties off and spreads her pink too. He pushes his cock inside the teen balls deep, and she loves feelin..
50%
Movie size : 654 Mb
Movie length : 42:44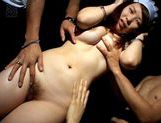 #
Featured model : Hikaru Hinata
All hands are on Hikaru Hinata, as she´s being felt up left and right by all of these guys. They can´t get enough of her sexy MILF body, grabbing a hold of her big round tits as well as rubbing her wet pussy. There are so many hands that they´re almost covering her entire body, especially since there´s so much of her body that..
50%
Movie size : 88 Mb
Movie length : 5:43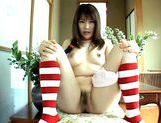 #
Featured model : Hikaru Hinata
With a tight teen pussy that she loves to spread open for us, Hikaru Hinata really gets off while the camera´s rolling and it´s close up on her snatch. She opens it up with her fingers and gets some help with a good finger fuck before she feels the jack rabbit vibrator penetrate her. She gets louder and louder before she´s screamin..
50%
Movie size : 315 Mb
Movie length : 20:38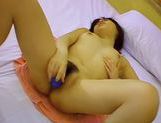 #
Featured model : Reona Fujisaki
Reona Huzisaki has the whole day of fucking herself planned out. She relaxed herself when she came home by getting undressed and showering, and she brought her suction cup dildo in there to fuck it in the tub. Then she goes to the bedroom and takes out her blue friend to help in those hard to reach areas, plowing her pussy to get her cumming in b..
50%
Movie size : 215 Mb
Movie length : 14:05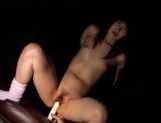 #
Featured model : Momoko Tabata
Nothing makes Momoko Tabata cum harder than having her cute teen pussy played with and penetrated, especially when it´s at the hands of someone else. Fingers troll all through her pussy lips and inside of her when she´s bent over showing off her amazing ass, but she cums the hardest when she´s got a dildo buried deep inside of her ..
50%
Movie size : 358 Mb
Movie length : 23:22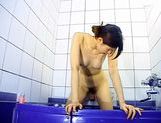 #
Featured model : Ann Kuraki
The shower isn´t the only wet thing in the tub when Ann Kuraki is sitting in it armed with her suction cup dildo. Her pussy is dripping all the way down the rubber cock to the balls when she eases her way on top of it and lowers herself down deep. She rides it up and down to give her full control over her orgasm, while moans echo in the show..
50%
Movie size : 70 Mb
Movie length : 4:35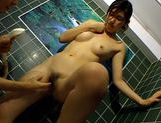 #
Featured model : Reona Fujisaki
The shower is one of the best places to fuck a hottie like Reona Huzisaki because chances are she´s already going to be naked and wet in there. She´s soaked between her legs thanks to all the pussy play he offers up, and he bends her over while in the tub and rams her deep. She´s holding on tight to the tub and to his dick to get h..
50%
Movie size : 273 Mb
Movie length : 17:53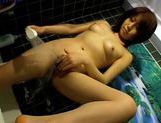 #
Featured model : Reona Fujisaki
Getting naughty in the shower is where Reona Huzisaki starts this fuck session, but it only gets better once she gets out of it. After taking a pounding in the tub, she goes into her bedroom and has two guys waiting to fuck her holes. Her pussy is open wide to them, and they take full advantage by putting a camera deep in her fucked pussy.
50%
Movie size : 204 Mb
Movie length : 13:21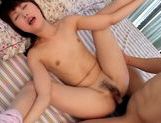 #
Featured model : Momoko Tabata
Moms, if you want your sons to be a virgin when they go to college, they need to stay away from girls like Momoko Tabata. Once you see this beautiful petite teen, you´re going to want to fuck her indeed. And she loves nothing more than a deep drilling, as she gets it here whether she´s on top riding a dick, or bending over and receiving.
50%
Movie size : 614 Mb
Movie length : 40:10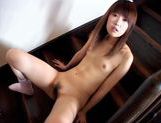 #
Featured model : Momoko Tabata
Let´s get to know Momoko Tabata a bit better, as she shows off her cute teen body for us outdoors. She lifts up her little skirt to show off her flirty panties, but when she goes inside, the shirt and panties come off to reveal her tiny perky tits and her full hairy bush. She leans back on the stairs and gives you a full view of her naked bo..
50%
Movie size : 136 Mb
Movie length : 8:55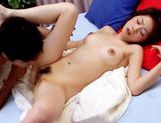 #
Featured model : Seiko Tamaru
As Seiko Tamaru gets her pussy fingered by her lover, her juices drip all over his fingers and down his wrist, as she gets ready to suck his cock and make sure it´s as hard as can be. She´s rewarded with a cock that stretches her hole wide and deep, banging her and making those big boobs sway back and forth until it´s time for her ..
50%
Movie size : 492 Mb
Movie length : 32:10