Rio Hamasaki Profile features all her videos and pictures to download @ Idols69.com
Idol Biography for Rio Hamasaki
Name: Rio Hamasaki
Japanese Name:
Birthday: 1988-06-11
Blood type: O
Height: 158 cm
Body measurements: Bust: 88cm Waist: 57cm Hip: 85cm
Cup size: 88cm
Home town: Tokyo
Hobby: Shopping
About: Rio is a lovely big boobed Asian model who enjoys modeling the wedding night lingerie and the gowns. She has a beautiful face and with those tits the guys are easy to convince when it comes to spending money on the bride. They all think their girl will look like her in that dress and night lingerie! She is a wild gal when she isn´t working and enjoys the outdoors. Going to the beach in her teeny bikini is a favorite thing to do because the guys all want to follow her to watch her hot ass. She also goes to the clubs when she is in a party mood. She will pick a couple guys and spend the evening with them for some real fun after the clubs close. I don´t know what she is going to do as a career, but whatever she decides is going to do she will be excellent at it. Her long haired beauty can get her in anywhere if she decides to be a model as a career. She definitely has the body for it, and a hot reputation in this city! She can really go places with her looks, that is if she isn´t hired as a hostess here!
Rating:
Recently Added Movies Sets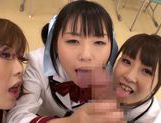 #
Featured model : Rio Hamasaki
Experience doesn´t come from nowhere so the three noughty schoolgirls Tsubomi, Hitomi Kitagawa and Rio Hamasaki take every chance they get to plactice fucking. They want to train their sucking ailities, but with only one guy they have to take turns blowing his dick. They know how to share though and at the end each gets a taste of cum too.
Schoolgirls Tsubomi, Hitomi Kitagawa and Rio Hamasaki shar..
50%
Movie size : 850 Mb
Movie length : 17:16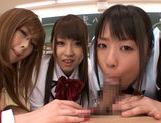 #
Featured model : Rio Hamasaki
Group teen POV action, with a group of horny pregnant schoolgirls. Even pregnant, Tsubomi Hitomi, Kitagawa Rio & Hamasaki look so sexy in their tiny school uniforms, and are enough to make the filmer of this POV feature very hard and randy, and gagging for a fuck. Their black stockings and hairy pussy´s have him practically cumming in his pa..
Pregnant schoolgirls Tsubomi Hitomi, Kitagawa Rio & Hamasa..
50%
Movie size : 2 Gb
Movie length : 46:10
#
Featured model : Rio Hamasaki
Lovely japanese school girl gets horny and wants to try the hot sex with her classmate. She got this cute classmate who also loves to have sex with her. She gives her busty boobs to him and gets them squeezed good. She also gets her nipples pinched hard. She sucks his cock and asks him to suck her pussy too. He spanks her nice tight ass and ..
50%
Movie size : 2 Gb
Movie length : 41:35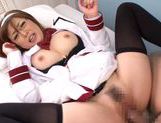 #
Featured model : Rio Hamasaki
Surprise sex is always fun. So when schoolgirl Tsubomi Hitomi went to take a nap, her friend used that occassion to grab her huge tits hard and get into her panties. The babe needed some lessond in fucking and giving blowjob is a perfect topic to start. With that covered they could go further and harder, showing the girl how to properly ride a cock
50%
Movie size : 2 Gb
Movie length : 34:54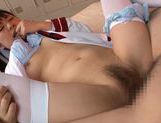 #
Featured model : Rio Hamasaki
This poor schoolgirl had a really bad day and needs someone to make it all better. Good thing that a male friend finds Tsubomi Hitomi in the locker room and gives her the special kind of attention she needs. And really, nothing makes a girl forget her problems better than a cock shoved down her throat. Except maybe for a nice hard pounding!
50%
Movie size : 2 Gb
Movie length : 36:52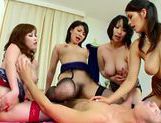 #
Featured model : Rio Hamasaki
You won´t find a better hot milf video than this one right here featuring the very hottest looking Asian babes that have the sexiest bodies and everything that you could ever wish from such sexy hoes. Here you will see these babes getting into some really wild fucking action with lots of cock sucking and you will see them pleasing this guy w..
50%
Movie size : 588 Mb
Movie length : 37:21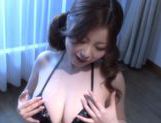 #
Featured model : Rio Hamasaki
Big boobs of Rio Hamasaki looks great tucked into the revealing latex lingerie, especially when one is looking at them from above. Why from above? Cause she´s on her knees of course, stroking the rapidly hardening cock and then taking it into her mouth, caressing it with her tongue and sucking hard, working hard for the desired cum in her mo..
Latex lingerie on big titted Rio Hamasaki makes cock sucki..
50%
Movie size : 167 Mb
Movie length : 10:56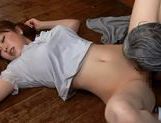 #
Featured model : Rio Hamasaki
Pretty Asian babe Rio Hamasaki get nasty with a mature man, that she let him munch on her hairy clam and make it wet inside and out. He give the lucky man a blowjob and a tit fuck before she lay on the floor and spread her legs apart to get her pussy drilled hard.
50%
Movie size : 425 Mb
Movie length : 27:00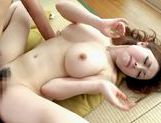 #
Featured model : Rio Hamasaki
Rio Hamasaki have sexy slender body with sharp curves and smooth boobs. Her sexy tits are sharp and sexy. She had fantasy to strip in front of camera and get teased to horny in bed. Watch her showing off her sexy body and juicy pussy here. She gets her tits sucked, pussy licked and teased for a hot fuck. Her warm mouth takes a thick cock dee..
50%
Movie size : 394 Mb
Movie length : 24:54
#
Featured model : Rio Hamasaki
Busty chicks should go around with their bras off. Rio Hamasaki´s boobs give her guy a hard on even when hidden from sight though, so it´s not a problem. She´s soon on the ground and completely naked, getting a rough fingering to prepare her for the hard drilling. Her pussy gets a good in and out action but that cum is reserved for..
Busty Rio Hamasaki in steamy hot action for a cumshot in h..
50%
Movie size : 415 Mb
Movie length : 26:09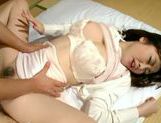 #
Featured model : Rio Hamasaki
When she has a drink with a guy, hot Japanese MILF Rio Hamasaki wants things to end just one way, and that is with her pussy full of throbbing cock, shooting cum in every orifice. Her date here, can´t and doesn´t want to resist her charms, and loves sucking on her busty tits, and biting on her dark hard nipples. Her hairy pussy is pulle..
50%
Movie size : 362 Mb
Movie length : 23:01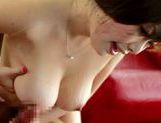 #
Featured model : Rio Hamasaki
This hot fuck and cock craving big tit Asian bimbo grabs her boyfriend´s hard cock and stroke it hard. She gags and swallows it deep down her mouth and drip loads of cumshot. She then flaunts her tits and get it fuck and covered with thick cream.
50%
Movie size : 271 Mb
Movie length : 17:12