Natsu Ando Profile features all her videos and pictures to download @ Idols69.com
Recently Added Movies Sets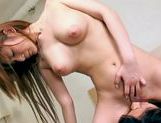 #
Featured model : Natsu Ando
Not only is Natsu Ando riding her lover´s face in this hot video, she´s also getting ready to ride his dick and make it explode. After all, with the kind of body that she has, complete with huge tits and big nipples, how could you not explode after seeing that? When he´s on top and fucking her, he´s drilling her hard before cu..
50%
Movie size : 336 Mb
Movie length : 21:21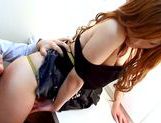 #
Featured model : Natsu Ando
Fucking in such close quarters means that this guy is never too far from Natsu Ando´s sexy body, especially those big tits of hers that she busts out when she gets on top of his cock. She holds on to the walls of the dressing room when she´s riding him, and he holds on to her big tits when he´s on top of her and drilling her warm w..
50%
Movie size : 398 Mb
Movie length : 25:14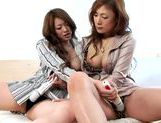 #
Featured model : Seira Morohoshi
There is truly nothing nicer than seeing two Japanese lesbians fucking around with each other, especially when it is these two hot milf lesbians right here Natsu and Seira. Both of these busty babes are looking so hot in their high heels that they just make you wanna fuck them like there is no tomorrow. here you will see these two hot amateur gir..
50%
Movie size : 237 Mb
Movie length : 15:01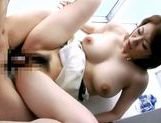 #
Featured model : Natsu Ando
Of course the first thing this guy goes after on this babe is her humongous breasts. They´re practically calling out for him to rub them, suck them and do more things to them later. She loves the attention her boobs get, and love the way they bounce when he fucks her from behind. All he can think about is how good his cum looks all over her ..
50%
Movie size : 415 Mb
Movie length : 26:18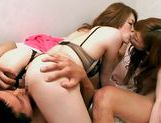 #
Featured model : Natsu Ando
Big breasted babes Natsu Ando and Seira Moroboshi love to do everything together, whether it´s shopping, dining out or fucking guys together. They have two dudes here who can´t wait to be inside of them, as they fuck them side by side. This wild foursome is complete when both babes share hot loads of cum together and lick it all up.
50%
Movie size : 545 Mb
Movie length : 34:37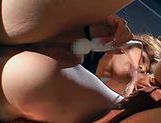 #
Featured model : Natsu Ando
Hot and lovely, this Asian doll is a hostess who is into her job big time. She likes talking to the customers and passing the time of day as she seats them and gives out their menus and taking drink orders. She is also a partier when she isn´t working. On her nights off she is in dancing and drinking and usually gets a few guys and gals for ..
50%
Movie size : 313 Mb
Movie length : 21:11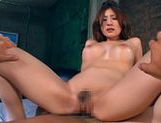 #
Featured model : Natsu Ando
This naughty Asian chick is a secretary in the office for the club. She comes to the club after work to raise some hell and work off the tension of the day. She is popular with the guys and usually doesn´t leave alone when she is in the mood to party. She has her own website that she posts all her adventures on when she gets the tapes collec..
50%
Movie size : 484 Mb
Movie length : 32:43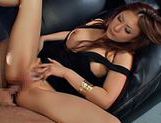 #
Featured model : Natsu Ando
Natsu is a naughty Asian babe whohas a thing for the guys in jail. She feels bad for them, especially the cute ones. Her cousin runs the jail so he lets her in to play with the prisoners who aren´t dangerous. She has a good time fucking all day and when it comes time to quit so she can go to work she is loaded with cum and has to shower befo..
50%
Movie size : 296 Mb
Movie length : 20:01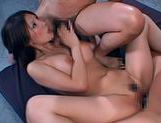 #
Featured model : Natsu Ando
Naughty Asian model is getting a dress measured for a fitting. The two guys helping her decide to talk her into some fun. She winds up on the floor with a guy on each end sucking and fucking at the same time. She ends the session with a cum covered face and has to shower before going to work as a waitress in the club next door. She was getting th..
50%
Movie size : 584 Mb
Movie length : 39:31