Ichika Profile features all her videos and pictures to download @ Idols69.com
Idol Biography for Ichika
Name: Ichika
Japanese Name:
Birthday: 1988-02-14
Blood type:
Height: 164 cm
Body measurements: Bust: 88cm Waist: 60cm Hip: 89cm
Cup size: 88cm
Home town: Osaka
Hobby:
About: Lovely Asian model is a part time waitress in the club. She likes to play the sexy onw and dresses to show off her sexy body. She has done lots of mos=deling for the lingerie stores and she has even come to work wearing some of her lingerie. I have photographed her before and she is very hot when she is posing and into the sessions. She wants to be an actress but I am not sure she is ready for a step like that. She hasn´t done any nude shots yet because she tells me she is too shy to do them.
Rating:
Recently Added Movies Sets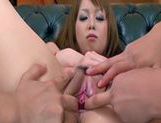 #
Featured model : Ichika
Ichika is a lovely Asian model who is a waitress on the side. She enjoys the attention she gets from the guys in the bar. She is a favorite because she will do food runs for them too and get pizza and stuff like that which we don´t serve in the bar. She is a hot gal with a nice ass and she is appreciated for that as well. She has a nice litt..
50%
Movie size : 464 Mb
Movie length : 36:43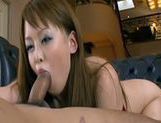 #
Featured model : Ichika
Pretty Asian model is known for her hot mouth and excellent blow jobs. She is a part time model in the lingerie shop, and a waitress in the club at night. She likes to show off the new fashions when they come in ,and frequently comes down for work dressed in the latest fashions. It does get lots of orders that they wouldn´t get otherwise. Sh..
50%
Movie size : 137 Mb
Movie length : 10:50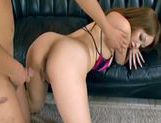 #
Featured model : Ichika
Ichika is a waitress in the club when she isn´t modeling. She is a hot babe and enjoys her parties. She is a lovely Asian girl who is working her way through school to be a masseuse. She is known for her great set of hands. She also likes to party and try out new pussy toys! Her sister has a store and she can get what ever she wants to try a..
50%
Movie size : 357 Mb
Movie length : 28:16